STEP Guernsey is grateful to the following sponsors for their support
Investec Bank (Channel Islands) Ltd.
We are a subsidiary of Investec Bank Plc. We provide bespoke services to high net worth individuals and locally based financial services businesses.
​
About our services:
​
Multi-currency savings accounts including call, notice and term deposit accounts

Foreign exchange, both spot and forward

Property lending services against property located in the UK and the Channel Islands

Lending services against quoted investment portfolios

Wealth management (via our sister business Investec Wealth and Investment)

Private Banking for high net worth individuals

Bespoke offshore banking for UK resident and non-domiciled individuals

Asset finance solutions
​​
Islands Trust & Corporate
The Islands Trust & Corporate Division is part of one of the Channel Islands' most established, trusted and respected insurance brokers, Islands.
Our locally based team will support the Trust and Corporate industry in the Channel Islands with an agile and adaptive approach to its insurance needs through unrivalled personal service and tailored solutions from our world-class partnership network.
​
​
Canaccord Genuity Wealth Management
Canaccord Genuity Wealth Management has been an active member of the Guernsey community for more than 20 years and many of the team are familiar faces on the island. With two offices on the island, our experts in local and international wealth management are dedicated to forming lasting relationships with our private and intermediary clients both here and around the world.
​
As part of the Canaccord Genuity Group, we have the scale, resources and state-of-the-art technology to deliver effective, efficient and competitively priced investment management services, while also being small enough to provide a truly personal service.
​
As a long-established wealth manager with an absolute focus on preserving and growing their clients' wealth, what matters most to their clients, matters most to them. For two centuries they have helped clients look forward to a successful future. With each client they plan for the long term and invest the time to build a personal understanding of their unique circumstances, goals and ambitions. The majority of Cazenove's clients, and many of their own people, work with them for years, decades and even generations. This creates relationships of unusual depth.
​
Cazenove's Channel Islands business has been here for over a quarter of a century, supporting private clients, professional trustees and the wider community. They offer tailored investment management, trading & custody and full banking services locally, including credit and mortgages.
Sequent works with international entrepreneurs and families, and their advisors, to plan, structure and administer their wealth for the long term.

Our role is to help our clients organise their wealth, protect it in real terms, and to meet their planning objectives. This typically means passing it on to the next generation.
​
This requires us to think in decades, but stay on top of things day-to-day for the benefit of our clients and their successors.
It's our ability to make sense of a complex and changing world, and to keep ahead, that sets us apart. This requires solutions that are practical as well as technical and benefit from a real world view.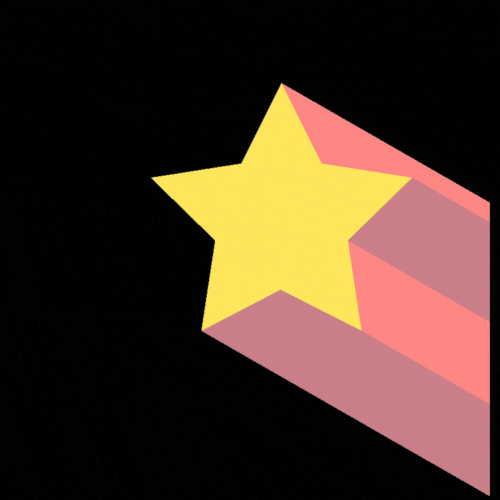 STEP Guernsey's popular Annual Ball is being held on Friday 17th September 2021 at Beau Sejour. Parisien opulence coupled with the cabaret of Moulin Rouge, we can guarantee a "STEPtacular" evening!
​
We look forward to welcoming you to join us for an evening of excellent food, fine wine and grand company. The blank canvas offered by the Dave Ferguson Hall at Beau Sejour warrants a show stopping creation and this year will be no exception.
​
Running Order
The evening will follow an approximate running order as follows:
Drinks reception from 7pm

Dinner from 8pm

Live Band/Dancing from 10.30pm

Carriages at 12.30am
​
Entertainment
We have lined up fantastic, local entertainment for the pleasure of our guests during the course of the evening.
Joys Production Services will provide some fabulous and photo worthy artwork and decorations for guests' pleasure.
Local dance troupe 'Burlesque Bombshells' led by Di Piper will perform some seductive numbers during the course of the evening. Their performance fee has been donated to CLIC Sargent.
​
Guests should prepare to be amazed by local magicians Louis Kennedy and Lars Henningsen.
We look forward to featuring the Magic Mirror from Your Moments Captured for guests
to record their memories of this wonderful evening.
After dinner we will be delighted to welcome local band Episode 2 to dance the night away!
Guests will also have the opportunity after dinner to fill up their glasses with Wheadon's mobile gin bar offering local cocktails.
​
Dress Code
It's a ball - dress to impress! Black tie - rustle up your most glamorous attire. If you wish to link your outfit into our Mouline Rouge theme then please do!
Catering
Guests will be served a delicious 3 course meal during the course of the evening. Dietary requirements can be accommodated. The menu will follow in June.
​
Event open to all
​
STEP Members & Students
Non-Members
​
Tables of 8, 10 and a limited
number of 12s available.
​
Prices for 2021:
​
Table of 8 = £640
Table of 10 = £800
Table of 12 = £960
​
​
​
​
​
​
Booking Terms
​
​
Table Size
TABLES OF 12 - VERY LIMITED ON A FIRST COME, FIRST SERVED BASIS
This event consists of a mix of Corporate tables, hosting guests and/or colleagues and tables made up by STEP Members and other Industry bodies. Standard tables are of 8 or 10 but there are a limited number of tables for 12 – please contact us if you are interested in taking one of these.
​
Deposits and payments
In order to confirm your booking we will be taking non-refundable deposits of £100 per table – payment of the deposit will secure your booking. Payment is by bank transfer or cheque. Regretfully we are unable to process credit cards at this time.
​
Payment of the balance of tables/tickets will be due by 1st August 2021.
​
Cancellations
All cancellations must be made in writing. A fee of 100% will be levied in respect of any cancellation made less than 30 days prior to the commencement of the event.
​
COVID-19 Update
The well-being and safety of the local community has always been, and always will be, the highest priority for the STEP Guernsey branch. During this unprecedented time, STEP Guernsey is proactively monitoring the status of the COVID-19 (Coronavirus) outbreak, and relying on facts presented by the Guernsey Public Health Authority and the World Health Organization.
STEP Guernsey will continuously monitor news, guidelines, and regulations that could impact the upcoming event at short notice. Any changes or revisions to holding the event as scheduled will be communicated to those who have registered and subsequently made known through all of STEP Guernsey's communication channels.
​
Disclaimer
In the event that STEP Guernsey postpones this event, any payment made to STEP Guernsey as at the date of postponement will be credited towards the rescheduled date. If you are unable to attend the rescheduled event or if STEP Guernsey cancels the event indefinitely, you will be entitled to receive 100% refund of all sums paid to STEP Guernsey.​
​
STEP Guernsey shall not be responsible for any loss or damage as a result of substitution, alteration, cancellation or postponement of an event due to an event of force majeure, unforeseen occurrence or any other event that renders performance of this event inadvisable, illegal, impracticable or impossible.
For purposes of these booking conditions an event of force majeure shall include but shall not be limited to: adverse weather, government restrictions and/or regulations; war or apparent act of war; terrorism or apparent act or threat of terrorism; civil disorder; disturbance and/ riots; curtailment; suspension and/or restriction on transportation facilities/means of transportation; or any other emergency or circumstances outside a party's reasonable control.
​​
For any further information or queries please contact [email protected].
​